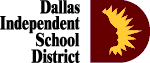 The DISD Surety Support Program was established to ensure that Minority, Women, Disadvantaged and Small Business Enterprises (M/W/DBEs) that qualify for bonding will be able to bid on prime and subcontract opportunities for the DISD 2002 Bond Program.
SSP's staff and consultants provide firms participating in the DISD 2002 Bond Program, with assistance in:
Bonding: Assistance in the bond package application and identification of bonding procedures and underwriters

Construction Opportunities: Identification of prime and subcontractor opportunities.

Insurance: Assisting client in obtaining the reasonable and competitive rates to meet insurance requirements.

Technical Support: Including bid package review, project management and assistance in preparing financial statements for bond applications.

Working Capital Loans: Assistance in location of financing alternatives.

Wrap-Up/Controlled Insurance Program (CIP) Administration: Assist in program set-up, program implementation, enrollment of contractors into the CIP, claims management and program closeout.
SSP applicants are not required to pay a fee for assistance. However, the bonding companies, fund disbursement firms, and financial institutions will charge a fee for their respective services. SSP does not share in this fee process or charge a fee to any of the Surety Support Program participants.
To get started today contact Tameka Sadler (214-220-9098) or Tina Deal (972-925-7221).
For more informatsion on doing business with the Dallas Independent School District, please go to our EasyLinks page.